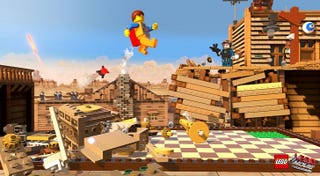 The state of video games has changed and moved from something that was primarily the purview of adolescents and men in their parents basements to an industry that out earns the AAA Hollywood film releases. The average age of the most frequent video game purchaser is 35-years-old. In explaining the rapid increase of earning within the industry 44% of game players indicated that games provided better value per dollar compared to movies and music.
By the Numbers
59% of Americans play video games.
51% of U.S. households own a videogame console, of those 51% they, on average, own two consoles. There are an average of two gamers in each gameplaying household.
While the number of people who play games on their phone have drastically increased it still pales in comparison to those that play on dedicated systems. 68% play on dedicated systems while only 52% play on their smartphones.
The average age of a game player is 31-years-old. 39% of all games are 36-years-old or older. 32% of gamers are between 18-35 years of age. Only 29% of gamers are under the age of 18. For a medium of entertainment that has had a number of controversies over how such content impacts children these numbers should further solidify the maturation of the audience.
Parents and Games
88% of parents of children who play video games indicate the ESRB rating system is very or somewhat helpful in selecting games for their children. 85% of parents know about the ESRB rating system (this implies parents of children who do and do not play games.) 91% of parents indicate being present when a videogame is purchased or rented. In addition, 82% of children receive the permission of their parents when renting or purchasing a game.
While on the subject of ESRB rating the following is a breakdown of what rating was most frequently given to all games released in 2013:
E for Everyone – 46%
T for Teen – 23%
E10+ for Everyone 10+ - 19%
M for Mature – 12%
Parents report being very involved in their children's video game usage. They impose more stringent time limits and usage restraints, on average, on video games compared to any other entertainment medium. This may have something to do with 56% of parents indicating that video games are a positive impact on their child's life. This suggest that video games are tolerated more than embraced. Positive reasons for video game usage include providing mental stimulation, helping children connect with friends, and helping the family to spend time together. Unfortunately no data was available to suggest what percentage of parents viewed books or television as positive influences.
By Gender
The continuing firestorm surrounding the depiction of female characters in video games has increased substantially over the past five years. Notable instances include the violence perpetrated against Lara Croft in the 2013 Tomb Raider reboot and the more recent PR nightmare Ubisoft is enduring for not including female characters in the upcoming Assassin's Creed game.
This increased area of criticism reflects the recent data that reports 48% of gamers being women and that 50% of all game purchases are made by women. In addition women over the age of 18 that play games (36%) represent a larger demographic that the boy age 18 or younger (17%)
How We Play
There is an apparent divide among most people who consider themselves 'gamers' compared to those who simply play games. As anyone who reads Kotaku, "the gamers guide" is likely to consider themselves a gamer this distinction remains for a future article, however, one of the main distinctions appears to be that of hardcore, now simply referred to as Core Gamers, and everyone else.
Among most frequent gamers, social games are now the most popular genre.
The Bottom Line
Best Selling Video Game Super Genres by Units Sold 2013
Action (31.9%)
Shooter (20%)
Sport (12.7%)
RPG (7.0)
Adventure (6.9%)
Family (5.5%)
Racing (4.6%)
Fighting (3.9%)
Strategy (3.4%
Top Selling Video Games of 2013
Grand Theft Auto v
Call of Duty: Ghost
Madden NFL 25
Battlefield 4
Assassin's Creed IV: Black Flag
NBA 2K14
Call of Duty: Black OPS II
Just Dance 2014
Minecraft
Disney Infinity
FIFA 14
Injustice: Gods Among Us
Skylanders Swap Force
Pokémon X
The Last of Us
Pokémon Y
NBA 2K13
Bioshock Infinite
Lego Marvel Super Heroes
Batman: Arkham Origins
References
Entertainment Software Association. (2014, April). Essential Facts About the Computer and Video Game Industry.
About the author: Platato is a professional graduate student that has a passion for video games. In addition to going to school he has made video games and their impacts on social identity a central component of his dissertation thesis.